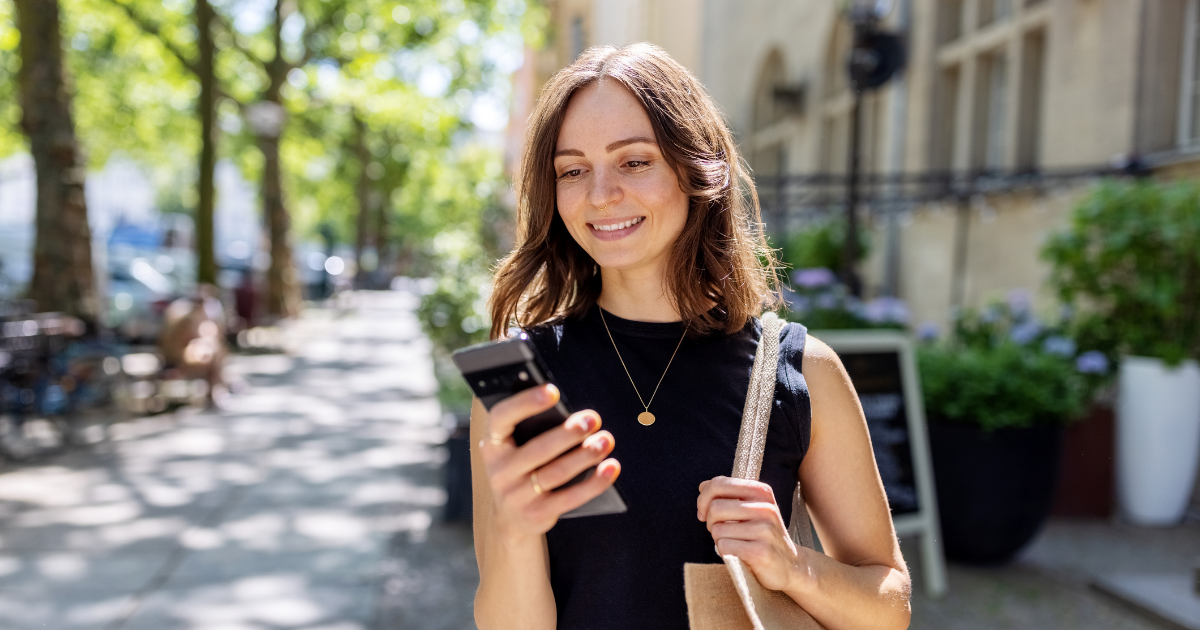 Loans Made Easy
How Do Installment Loans from easymoney Work?
September 18, 2023
When you're facing a financial hiccup and there are few if any resources available, it can feel like there is nowhere to turn. Borrowing money can feel overwhelming. That's why it's important to work with a lender that makes the process easy. Finding the right loan for you is a key first step. You have likely run across personal loans in your search for the right solution to your situation, and personal Installment Loans  may be at the top of the list of options you're considering. One of the benefits of utilizing a personal loan is that you are able to use the funds as you see fit1 for anything that you may need. Before you apply, make sure you've researched your options and understand how each loan you are considering works. You will also want to ensure that the lender you choose is reputable and a good fit for you! Before you make your decision, you may be wondering what are installment loans? How difficult is the application process? Can funding take place quickly? You're in the right place. Let's go over a few basics regarding Installment Loans and the process of obtaining this type of personal loan.
What is a Personal Installment Loan?
Installment Loans, from easymoney, are personal loans that are paid back over time with a fixed interest rate1 and equal payments. Unlike Payday Loans which are meant to be paid back on or around the next payday after receiving funding, Installment Loans offer a payment schedule over a course of several months (depending on the loan agreement and the terms of the loan offered). Payments over time can make repayment of a loan more feasible to work into a monthly budget. It's important to keep in mind that you will save money by paying the loan off as quickly as possible. At easymoney, there is no penalty for paying your loan off early. The term installment loan might be new to you, but you are likely familiar and may even have an installment loan without realizing it. Car payments, mortgages,2 even student loans are all repaid through installments. Installment simply means multiple payments broken up over time. The amount you can borrow when obtaining an Installment Loan varies depending on your state of residence, the lender you choose, and your approval.
Why Choose an Installment Loan?
An Installment Loan is paid to the borrower in one lump sum and is typically larger than a Payday Loan. When comparing loan types, you may consider both an Installment Loan and a Payday Loan. So how do these two loans compare?
Facts About Payday Loans
Short-term loans
Typically smaller than Installment Loans
Due to be repaid on or around your next payday
Meant to assist with small, quick cash needs
Facts About Installment Loans
Can be short-term or long-term
Typically larger than Payday Loans
Due to be repaid over time
Meant to assist with larger cash needs and allow for a longer repayment
If you are looking for quick cash to handle a situation that will require a smaller amount of money and you essentially just need a loan to get you through until your next payday, a Payday Loan may be right for you. If your financial situation requires a little more cash and you know you will need longer to repay the loan, an Installment Loan is worth considering.
Who Qualifies for an Installment Loan?
Qualifying for fast Installment Loans will depend on the lender and your financial situation. Some personal loans require collateral. For example, a Title Loan, which is a secured loan, requires a clear title to an approved vehicle in order to receive approval. Personal Installment Loans from easymoney do not require collateral, making them unsecured loans, and applying involves providing identification and financial information through an application in store. The convenience and simplicity of the process makes applying for an unsecured Installment Loan a great option for some borrowers including those who do not have exceptional credit. Utilizing credit cards, finding additional work, and even borrowing from a trusted member of your family or a close friend are all options that might be considered alongside an Installment Loan when facing a financial need that you cannot cover with savings. Realistically, these options are not possible for everyone. Many people do not have access to a variety of financial options and in those times when funds are needed but options are slim, a personal Installment Loan is an option.
How to Apply for an Installment Loan
Applying for a personal Installment Loan is relatively simple and can be completed easily with an easymoney representative in store. You will need the following information and documentation with you when you apply:
An Active Bank Account
Government-Issued Photo-ID
Proof of Income
Most Recent Bank Statement
Checking Account + Bank Routing Number
Social Security Number/ITIN
Processing your application will not take long and in many cases, you may be able to leave the store with cash in hand. Find your nearest easymoney store and pop by to apply—we'll make the process easy. Installment Loans are available from many lenders, but not all lenders are equally committed to customer satisfaction. At easymoney, we want to ensure a great experience from start to finish, that's why our neighborhood stores are conveniently located and our team is always happy to answer any questions you may have.  
How to Repay an Installment Loan
It's important to make your payments on time and to communicate with your lender if you foresee any reason that your payment could be late.3 If you're having trouble making payments, your lender may be able to work with you but this is not always the case. It's important to create a budget that will help you determine whether or not repaying an installment loan is possible with your current income and expenses. Your monthly payments will include both the principal (this is the amount you actually borrowed) and interest.4 As mentioned, paying your loan off early can help you save over time. Interest for an easymoney Installment Loan accrues daily, so quick repayment can reduce the total amount that you repay.
Installment Loans can be a great option for anyone looking for emergency funds and a payments that will extend over several months. Understanding the rates and terms of the loan you are applying for is important, so make sure you chat with a lender representative prior to applying to get all of your questions answered. If you don't think that an Installment Loan is right for you, easymoney offers various other loan types depending on your location. No matter which loan is right for you, easymoney aims to provide exceptional service and an easy-to-follow process that can quickly help you access the cash you need.
Jessica is hyper-focused on making information about the Personal Loans offered by easymoney including Payday Loans, Installment Loans, Line of Credit, and Title Loans accessible and easy to understand. Learning the basics about finances shouldn't be complicated after all! The key to responsible borrowing is understanding the loans you're considering, and it's Jessica's mission to help anyone considering a loan make an informed decision. Jessica is passionate about sharing easy-to-follow Budgeting Tips and helping readers increase their financial literacy in the Financial Corner of the blog. You'll find great budgeting tips, Simplified Savings tips, and information that will help you improve your financial wellness sprinkled throughout each of her blogs.