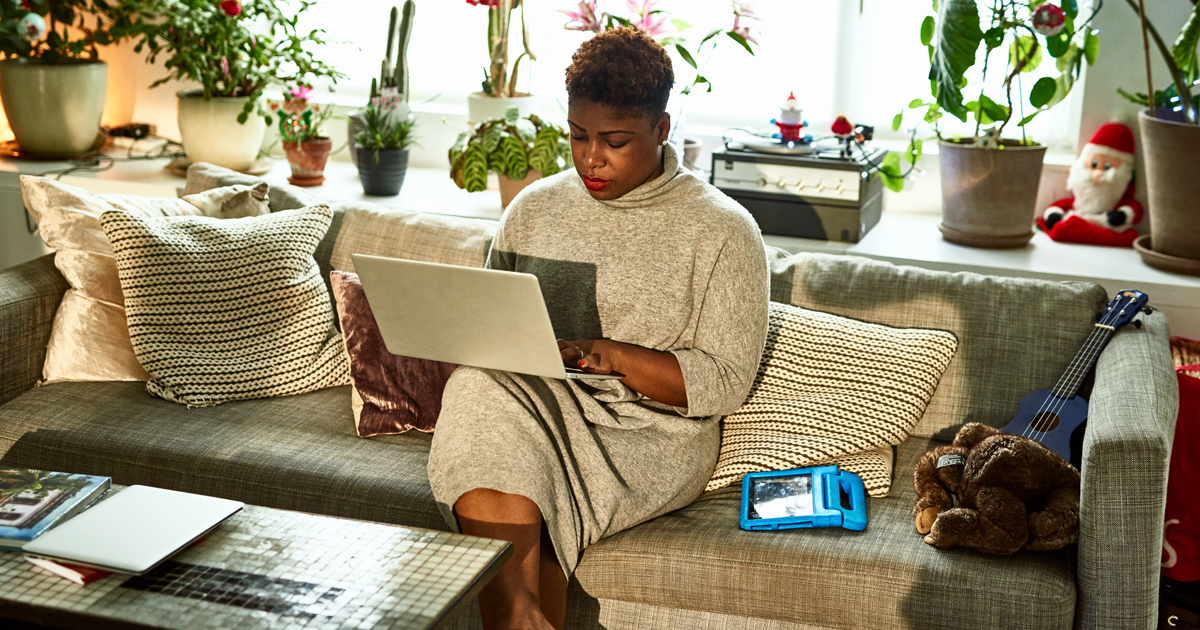 Looking for clever ways to save money is the name of the game this year. I don't know about you, but it feels like everything costs more4 than it used to these days. If you're anything like me, budget management isn't something that comes naturally. Never fear, folks. I've done the heavy lifting and have curated a simple (but effective) guide that will help you create your own, customized budget. The key to creating consistency is to ensure you understand the reasoning behind the importance of budgeting. Budgeting is not meant to be a restrictive lifestyle or a punishment. The opposite is in fact true! Budgeting is like opening a door to an easier road. A financial life that is planned and predictable, one that you can count on. Being able to rely on your financial plans to see you through your day-to-day expenses but also emergencies (once you've begun the saving phase of budget planning) alleviates a huge burden. Replace the budget scaries (way worse than the Sunday scaries if you ask me) with a feeling of confidence knowing that you're in charge of your finances. You're the boss, and you get to tell your money where it's going every time you open your wallet or double click to make a purchase via Apple Pay®. Once you've reviewed and understand the basics of budgeting, you can implement a few easy tips from easymoney to make the process even simpler.
Simple Budgeting Guidelines
It's best to start with budgeting basics. Once you understand the purpose of a budget and how to use one, you can customize your experience. Budget examples can be hard to replicate and put into practice because we each have unique financial situations. Budgeting does not need to be complicated. In fact, it should never be complicated, particularly when you're new to the concept. Of course, we all know what a budget is, but putting a budget into practice when you've had a tendency to always just fly by the seat of your pants is tough. Unlike many things, getting started isn't the hard part. Working out? Showing up is the hardest. Sticking to a diet? Starting is the hard part. Budgeting? Creating a plan is easy. It's sticking to the plan indefinitely that is difficult. Work hard, play hard is a common phrase for a reason. There's always a very good, honestly valid reason to splurge when you're working as hard as you can to bring in the bucks and a few extra dollars are left over after bills. But telling your money how to work for you instead of you only working hard for the money is a game changer. When you take charge of your finances, you will feel a shift in your universe.5 I'm not being dramatic, I'm being honest. The longer you practice living on a budget, the easier it will become. Starting small is the best way to get to the easier part more quickly. Put a budget in place and then make a commitment to stick to it for just three months. It should take 90 days to see a noticeable shift in the health of your finances. It should be enough to get you hooked on the feeling of peace in relation to your finances versus the feeling of dread you may have felt previously. Ready to get started? The steps are simple:
Write down all of your expenses. Use your past 2-3 months spending to help you assess.
One by one categorize those expenses using the following system:

Fixed—these are expenses that will not change month to month. Many of your bills will fit into this category such as rent or mortgage payments. Other examples include phone, cable, internet, loan payments, insurance payments, and costs for public transportation passes.
Flexible—these are expenses that will fluctuate more than a few dollars each month. Some bills, such as electricity, will fit into this category. Other examples include groceries, vehicle fuel and expenses, parking costs, and household items.

Keep up with each of your transactions, both cash and card, throughout the month.
Start planning for changes!


Tip 1: 50/30/20 Budgeting Method
One of the best ways to start implementing what you've learned about budgeting is to adopt one of the many tried-and-true budgeting methods. The 50/30/20 budgeting method1 is a great way to track and refine your spending habits. This method is simple because you will plan to utilize 50% of your monthly income on must have items (make sure you're basing this on your take-home pay), 30% will go to items that you want but don't have to have, and 20% goes to paying off debt and building savings. This method is a great way to start your budgeting journey because within those percentages there is malleability! You can pick and choose which items make it into your budget, and if an unexpected want comes up you can move money around as long as you stick to the allotted percentage of your income for needs, wants, and savings.
Tip 2: Track your daily spending, even when you're not sticking to the plan.
Budgeting methods are a great place to start, but you have to track each dollar to make the most of your plan. Each day, take note of your spending. You can use a budgeting app3 such as Goodbudget which helps you track your spending in categories (they rely on a system like the cash/envelope system), or you can even create a spreadsheet on your own. Pick a time that you know you can stick to which will make it easier to get the work done daily. You can opt to track your spending weekly once you're rolling, but I personally still choose to track daily after years of conscious, consistent budgeting. It makes it easier if you stop each day to think about the things you spent money on and logging it. You can also make changes to your budget when needed if you're keeping up with things on a daily basis. For example, let's say you're nearing the end of the month and you need fuel for your vehicle, but your fuel budget is nearing zero dollars. You may have to borrow funds from another category to cover the needed fuel. If you're not looking at the numbers daily and pivoting when needed, a few small purchases that result in overspending in a category can add up to a completely blown budget. The key is to only pivot when it's absolutely necessary and only on items that are pertinent, don't shift the budget for a shopping spree. I'm talking to myself here as much as I'm talking to you, dear reader.
Tip 3: Take cash with you to stores that tempt you.
Thinking no one carries or uses cash anymore? Think again. Many restaurants and major retailers still take cash. Using cash can help you keep within budget2 more easily than the old swipe it and forget it method. If you need to cash a check, visit your nearest easymoney store. Having cash to spend on certain budget items is a great way to keep yourself in check. For example, groceries are a category where it is very easy to overspend due to the increased prices of, well, just about everything. If you have cash in hand when going to the grocery store, you'll spend a bit more time thinking about picking up that extra pint of ice cream that is screaming your name but isn't in the budget. Not sold on the idea of cash? No problem, neighbor. At easymoney, we also offer Green Dot® Visa® Debit Cards.* You can take your cash for groceries, for example, and load your Green Dot Visa® Debit Card, for a fee, before heading to the store. Once the cash is gone from the card, you're done buying groceries for the month. Keep in mind, some categories may sting when implementing change more than others. Planning is key to staying on track and avoiding budget burnout. Your personal financial plan is worth the effort necessary to stay on track because the payoff can be huge!
Don't look backward, always forward.
One of the most important things to remember when implementing new financial tips is to keep looking forward, never looking backward. If you have a rough week and mess up your budgeting plans a little bit, that's ok. Keep going. You can learn from each hurdle. Sometimes, however, the hurdles are almost too much to handle. When unexpected expenses outweigh your financial abilities, your neighborhood easymoney store is here to help. We offer our Tennessee and Alabama  neighbors loans they can count on. We work with each of our customers to help them select the loan that is available at their area store and meets their needs. Once you're back on track, your budgeting skills can be utilized to pay off your loan quickly. Budgeting can radically change your relationship with money. So, what are you waiting for? Get rolling today!
*Green Dot cards are issued by Green Dot Bank, Member FDIC, pursuant to a license from Visa U.S.A., Inc. Visa is a registered trademark of Visa International Service Association. Rules, fees & limits apply. See store for details.
Jessica is hyper-focused on making information about the Personal Loans offered by easymoney including Payday Loans, Installment Loans, Line of Credit, and Title Loans accessible and easy to understand. Learning the basics about finances shouldn't be complicated after all! The key to responsible borrowing is understanding the loans you're considering, and it's Jessica's mission to help anyone considering a loan make an informed decision. Jessica is passionate about sharing easy-to-follow Budgeting Tips and helping readers increase their financial literacy in the Financial Corner of the blog. You'll find great budgeting tips, Simplified Savings tips, and information that will help you improve your financial wellness sprinkled throughout each of her blogs.