Title Loans
Turn your title into cash
When you need access to a larger amount of cash, consider a Title Loan, in Alabama a title pawn, from easymoney. If you have a clear title to an approved vehicle you can access funds through our Title Loans process.
You can secure a Title Loan using the clear title of a car, truck, RV or motorcycle as collateral for cash. To apply for a Title Loan, simply bring the clear title to your nearest easymoney store. When you arrive, our Loan Experts will assess your vehicle to determine your loan eligibility and approval.
Once you have been approved, we will hold on to your title, but you will leave the store with cash in hand and your vehicle. You will get your title back once the loan has been fully repaid. If you are concerned about your ability to make a payment, make sure to contact us immediately as defaulting on your loan could lead to repossession.
Unfortunately, only vehicles which are paid off and have a clear title are eligible to qualify as collateral for a title loan. This applies whether it is a car Title Loan, motorcycle Title Loan, or Title Loans for trucks and RVs.
Getting Started is Easy
You can make your payment online or in-store! You can pay off your loan early if you want, just make sure to stay current on those payments.
It's possible for you to switch over to easymoney if you already have a Title Loan with another company, however, you will need to speak with an easymoney Loan Expert about your unique situation when it comes to other Title Loan companies.
A clear title means there are no liens on your vehicle from a creditor or any lender. For example, if you financed your vehicle, the lender has a lien on your vehicle and you do not have a clear title.
Have more questions? Check out our general FAQ page for a deeper dive into all of your loan questions.
In a hurry? Don't forget you'll need these items!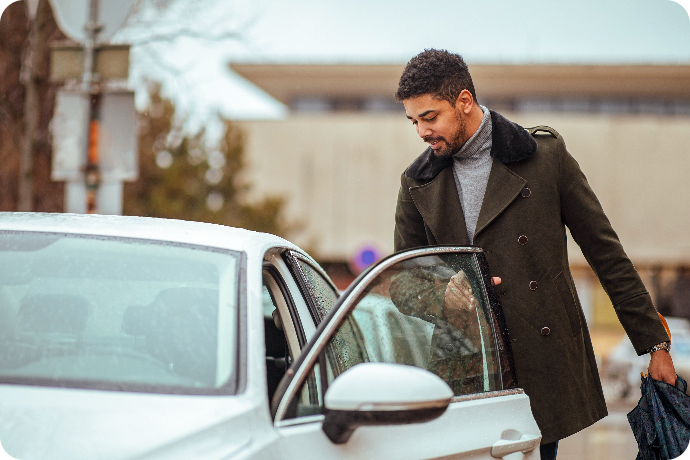 Each state's requirements are different, but you will likely need some or all of the following to complete your Title Loan application:
Your vehicle and title
An Active Bank Account
Government-Issued Photo-ID
Proof of Income
Most Recent Bank Statement
Checking Account + Bank Routing Number
Social Security Number/ITIN
We are more than just a Title Loan company
Check out all of the easymoney options!